Building a successful company is no easy feat. It takes determination, passion, creativity, and hard work - a lot of it. AOE Creative's Co-Founder and CCO, Markel Lee, understands this all too well.
Warm, friendly, and down-to-earth, Lee radiates a quiet confidence that can be seen in meetings with clients and staff members. He's extremely good at his craft, though he isn't one to boast about it. "I don't like [talking about myself]," He says with an easy-going laugh, "I [always] feel like I'm missing some things!"
Born and raised in Dallas, Texas, Lee grew up with a passion for art and community. "I've always known that I want to do something in this world that has to do [with] designing or building anything," Lee remembers. From kindergarten through high school, Lee was determined to make his dreams a reality. After graduating high school, Lee went to Texas State University, where he earned his Communication Arts degree. He started as a freelance designer, where he combined his love for art and gaming to get his foot in the door.
At the time, esports were just beginning to blow up in mainstream media, and Lee found himself working at an ad agency in Austin. While working there, he learned the ins and outs of advertising and decided to apply his knowledge to the fighting game community. With his love for local communities in mind, Lee worked as a creative lead with a regional tournament called Absolute Battle. From production to design, Lee and his team worked within a shoestring budget to produce a six-figure-looking production. "I got to flex my creativity - it was a moment where I got to be as creative as I wanted [within budget]. We showed that you don't need a lot to do a lot, and it influenced many people within the fighting game community because we had the opportunity of helping promote them and give them opportunities and platforms to stand on."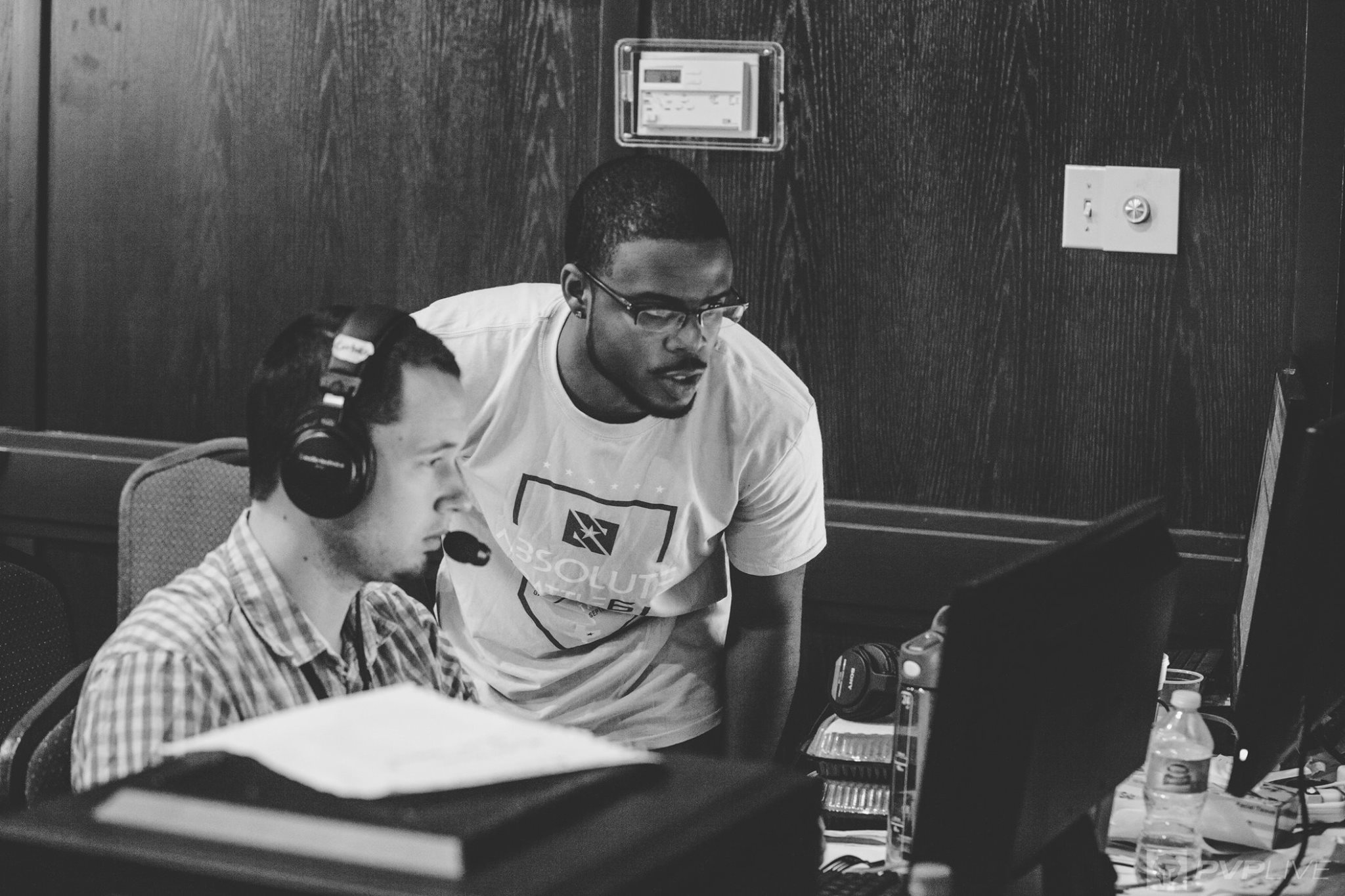 After this experience, Lee became the creative director for Infinite Esports, where he met his best friend and now business partner, Simon Bennett. Lee would also bring in the enthusiastic Nabil Pervez, who he knew from his time commentating on the fighting game circuit. The trio worked together on many successful marketing projects, one of them being the Houston Outlaws.
The Outlaws are one of the original twelve teams of the Overwatch League. Their neon green and black jerseys adorned a good majority of fans who attended games at the Blizzard Arena. The Outlaws quickly rose in popularity among fans because of the team's boyband-like charm, but the team's killer social strategy also played a massive factor. Working with Optic Gaming, Lee and company approached the Outlaws marketing strategy with a community-first mindset. They wanted the Outlaws to feel authentic to the city they were representing.
"I think that was one of the moments where storytelling was one of the best for one of the projects we had," Lee recalls. "We managed to create a campaign that reached not only Houston but Austin and San Antonio as well since those are the other cities we represented. We [wanted to make] the community and their fan base to feel appreciated and loved." The Outlaws was the first Overwatch League team to go on a major player tour, where the team traveled to their home state to engage with their fans and get to know the communities they represented. Fans greatly appreciated this and are notoriously ride-or-die for the Overwatch League team. "The fan base was amazing… we even had a very strong connection in China (who changed the team's name to the Houston Sharpshooters), but [that] didn't change things at all. Even though the team didn't win, most announcements were about them. Most of the skin sales were for them - next to the teams that won, of course."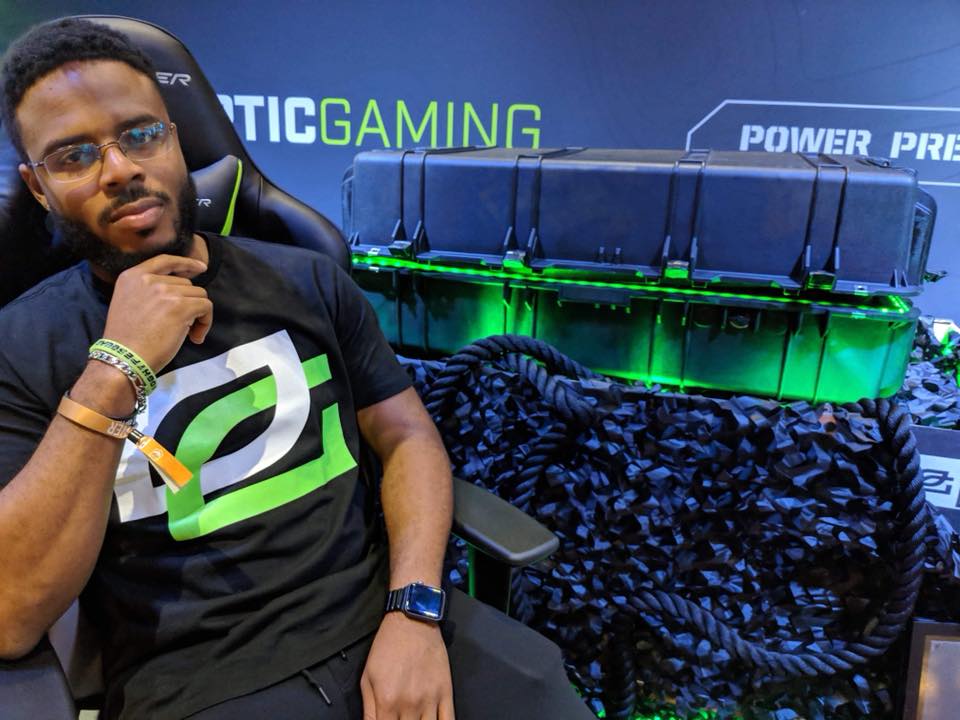 In Lee's opinion, the most successful campaigns are those people can form some type of relation to.
"When you create a good story, when you create a good narrative, people want to follow you; people want to help; people want to be a part of that community."
After their success with the Outlaws, Lee, alongside Bennett and Pervez, decided it was time to build their own company. With a few members from the Outlaws marketing team following along, AOE Creative was formed in 2018. From humble beginnings in Bennett's living room to our current office, AOE has come a long way in a short amount of time. However, one thing that hasn't changed is our leadership's commitment to our company culture.
Most companies like to tout the idea that they're not just a business; they're a family. It's cringe; it's cheesy; it's typically not true. However, at AOE, there is a true bond among staff members. "For us, culture has been really important… because we want people to love what you do," Lee explains. "If the majority of your day is work… we at least want to make sure [that] you feel taken care of, and you feel that you have a good time, and you enjoy the work that you do with people that you enjoy working with."
Working in gaming is hectic, but having a good team that you can rely on by your side makes a world of difference. Lee works hard to ensure smooth communication between our design and marketing teams so we can present our best work to our clients. Lee wears a lot of hats as the CCO of the company. He kicks off each morning with project management, ensuring that all the designers understand their projects and what should be their focus for the day. From there, he works with the marketing leads to ensure that all projects are on track. Alongside working on his own design projects, Lee also meets with clients to maintain and strengthen our relationships with them.
It's a lot of work, but great reward comes with every successful design or campaign. "Working hard [is] a big part of my mental, mainly because of where I'm from and how I was raised," Lee states. "My parents pushed it pretty heavily into me that a closed mouth doesn't get fed. If you don't do it for yourself, no one else will." That mindset is what has kept Lee moving all these years. You truly get what you put in for Lee; one only has to look at AOE Creative to know it's true.