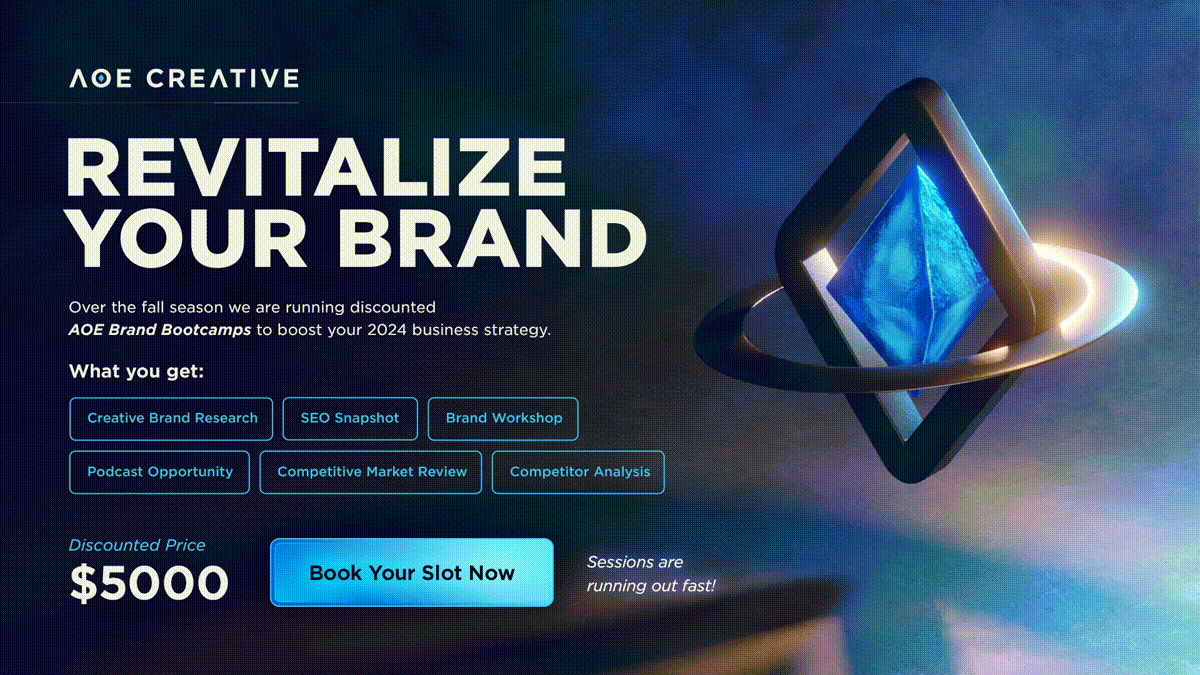 Brand owners and entrepreneurial badasses 🫵
This year and next are most definitely "interesting." We are in a world where your brand needs to stand out more than ever before, but few people have the cash to dedicate to it.
Because of this, we are concepting some new ideas to lighten the load and set you up for world domination at a cheaper price…
Over the fall season, we are running discounted AOE Brand Bootcamps to boost your 2024 Business Strategy.
Introducing the Brand Boot Camp: Season 1 - Revitalize Your Brand! A discounted brand analysis and creative brief project.
What you get:
Creative Brand Research
SEO Snapshot
Brand Workshop
Creative Market Review
Competitor Analysis
Podcast Opportunity
At only $5,000, these sessions are a steal for those looking to refresh their brand, and sessions will run out fast!
Or email contact@aoecreative.com.